Via Scoop.it – Palmares di bloggi Giapponesi Italiani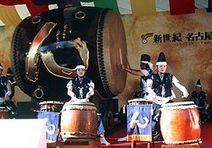 Taiko: Japanese drum.
Taiko is a drumming style of Japanese origin. While various taiko drums have been used in Japan for over 1400 years, and possibly much longer, the style of taiko best known today has a relatively short history, beginning in the 1950's.